I keep hearing that the worst is yet to come as brands and investors grapple with a tougher fundraising environment.
Why?
Over the past few years, many DTC start-up brands had the luxury of large venture funding and were under little pressure to do the hard work of building a profitable business model—growth at all costs and dependency on paid acquisition.
The tide has shifted, big checks are hard to come by, and DTC businesses must quickly produce a profitable business model that generates immediate and consistent returns.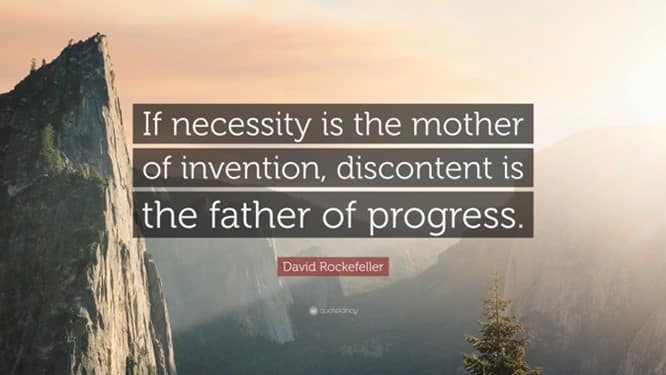 I think David Rockefeller had it right – "If necessity is the mother of invention, discontent is the father of progress." So how do DTC brands approach cost-cutting and doing more with less?
Well, many are choosing to cut marketing costs as fast as possible to allow the cash to last longer. Q4 of 2023 will be very telling for many start-ups that have not yet raised the funds needed to scale. I've seen this movie before.
Cost Cutting Myths for CPG
While I can think of many myths associated with cutting costs, here are three of my favorites to bust:
   

Cut customer research because there is no ROI:

Every time I've seen brands invest in the right type of customer research, the investment pays off 10X. Why waste the money on marketing to "see what sticks"?

 

Cut all paid advertising spend that is not producing an immediate ROI:

Seriously? Especially in CPG, education matters. That means a "retention ready acquisition" strategy. And full funnel and omnipresent marketing engines. Cut the spending entirely, and you cut growth. Organic branding is as important as "performance marketing".

 

Expand from DTC to retail

: Well, if the brand is not established and requires a high amount of education, this is really not true. Other channels may be far better suited for scaling the brand, like the professional channel. 
While this isn't the first time we've seen an economic crisis, it also will not be the last. 
Let's have a look at what we can learn…
    T

ough economic environments offer an opportunity to do more with less.

Don't let this challenging economic environment prevent you from building a great start-up company with a strong culture, clear positioning, deep customer insight and hustle.

 

Overfunded start-ups don't always last.

Build a resilient, sustainable business model that weathers the storms. 

 

Just because a start-up was funded doesn't mean it's a unicorn.

The product and the positioning still needs to work and matters most.
Bottom line? 
While this may not be the best market to raise funds in, and investors are certainly being more cautious, there is still capital available for brands that have built profitable business models and show true traction.
CPG News
'The worst is yet to come': Brands, investors reckon with tougher fundraising environment
CPG Podcast Favorite
The Story of a Brand Show – Ramon Vela 
This is one you've got to listen to! A supplement that is personalized – truly personalized – to what your body needs. Why guess at the supplements you need to help you feel better when you can take a BROC SHOT that is smart enough to travel to the deficiencies in your body in a prescriptive way?
A whole new level of personalization. These two founders have the science and facts behind the products they have created. It's based on sulforaphane – the smartest working compound. The magic in broccoli! Who knew? This is a truly inspiring brand that is one to watch!
Keep on Growing!
Rose